Take the guesswork out of choosing a therapist. Book a FREE first session.
Welcome to Connections First Therapy
I am a Registered Psychotherapist (RP) in Toronto, Ontario. Together with my wife Parisa (RSW), we have created Connections First Therapy for you to begin your therapeutic journey towards healing and recovery.
Therapy is a space where we can talk openly, learn about ourselves and travel down some roads that are new and challenging. We are here to help you end the feeling of isolation and relieve the pent-up emotional burden. We're here to help discover what is holding you back and to find the way forward.
Although we provide a general psychotherapy service, we do specialize in helping individuals suffering from an addiction as well as their families. In particular, our practice specializes in behavioural issues such as gaming addiction, gambling addiction, sex / pornography addiction, eating disorders among others. We also specialize in family systems, relationships, trauma and grief which are common underlying issues.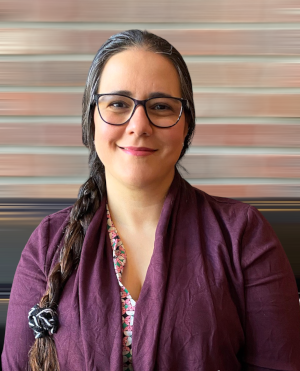 Free Consult
Many people have questions about addiction, therapy and how it all works. Consider scheduling a free consult to ask questions about the issues you or a loved one is having. It's also an opportunity to enquire about Connections First Therapy treatments and to book a session. We look forward to speaking with you and answering your questions.
Therapy in Toronto and Online
Connections First Therapy is enthusiastically re-opening for in-person services. We love to see our clients face-to-face if possible. We provide in-person sessions at a meeting space in Vaughan, Ontario. Our location can be easily reached by anyone residing in York region, north Toronto and Brampton. We also provide online therapy for clients located anywhere in Ontario. Online services use MS Teams for video conferencing. Phone sessions are also available.
How Does Treatment Work at Connections First Therapy?
We start with a thorough assessment. Taking the time to assess makes the therapy more efficient. You may be asked to do some questionnaires on your own prior to our session. Once the problems are identified we make a customized treatment plan.
We use a task-based model of treatment which means we provide a series of tasks which lead us through a therapy program. It makes the therapy feel like it has a strong backbone to it and a framework you can see developing as we go. However, each person is different so I also customize the therapy to suit your needs.
Once the main treatment has completed and you have made significant progress on your goals, it is time to think of after-care. To this end, Connections First Therapy will soon be forming treatment and after-care groups, stay tuned. Groups allow for more affordable therapy and also help to transition your recovery to a more natural setting.
Please visit the How It Works section of the site to learn more about our therapies. You may set up a free consult or contact us at the number above as well as send an email from here if you have any questions.
The Costs of Therapy
A 1-hour therapy session: $160 + HST for individuals, couples or families.
There may be additional costs for assessments. These are optional.
The services of a Registered Psychotherapist are generally covered up to a certain point by your Employer's benefit plan. Please check with them.