Sex Addiction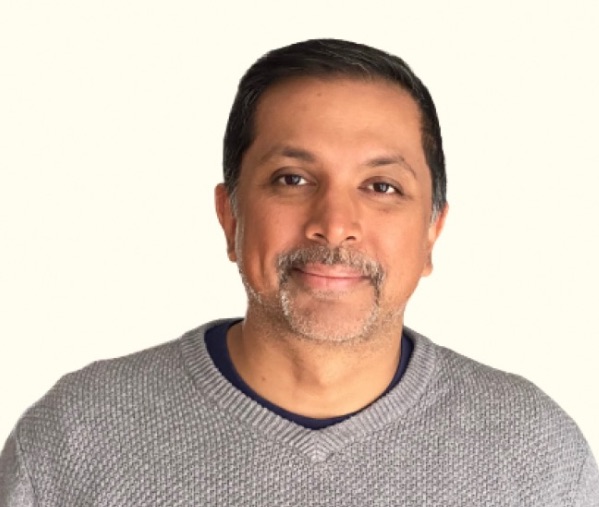 How does Sex/Porn addiction treatment at Connections First work?
You will be working with myself, Omar Waheed MA RP CSAT. We will start with a thorough assessment that will produce a lengthy report for you to reflect on. It will help you understand if you have a sex/porn addiction and to what degree.
Then we will collaborate to create a treatment plan that fits for you. I have many therapeutic modalities at my disposal and we will integrate them into a plan that will meet your needs. The plan will include how to stop the addictive behaviour and it will also address the root causes of the addiction as well as barriers to long-term recovery, such as relationship issues and other structural aspects of life.
In the beginning we will meet frequently so we develop our therapeutic alliance and get into a flow of working together on your recovery. Once you have met some goals and found some stability you may consider joining my Connections Group to meet other men who are recovering from addiction.
Please use the link above to book a free first session and get started on your recovery!
What does it mean to be addicted to sex?
Having sex should make us feel happy and satisfied. Connecting so intimately should be fulfilling, leaving a smile on our faces afterwards. It's not only about the excitement but also the warmth and nurturing of being close with someone – a person we desire and who returns that desire as well. It's called making love because its more than a high.
Sex addiction isn't love. Instead, it is a hijacking of our natural sex drive. The addiction transforms the brain into a dopamine factory – bringing highs on demand. It's a drug addiction in a sense and it's used to avoid emotion and to help cope with life. That's why we don't feel satisfied after engaging in sex-addicted behaviour. Instead, it results in feeling shameful and demoralized. Like a drug, we can't seem to stop. Soon, it gets out of control and negative consequences pile up.
What is a sex addict addicted to?
It's not love. In fact, sex addiction has nothing to do with it. The sex addict is addicted to the dopamine rush in the brain that occurs with sexual activity. That rush can occur without a relationship or even a human being. Objectifying the human body with one's imagination is enough. The major catalyst for sex addiction is usually pornography.
What topics does sex addiction treatment address?
Effective sex addiction treatment will address all the relevant factors that contribute to the addictive behaviour. Some issues that often come up:
Compulsive masturbation
Pornography addiction
Hyper-sexual behaviours
Anxiety around sex
Childhood trauma
Erectile dysfunction
Developing intimacy skills
Sexual health plan
Rebuiling relationships and trust
How to recover from sex addiction?
This is a large topic and you may read about the general principles of addiction recovery here. More specifically at Connections First therapy we employ some or all of the following methods to treat sex addiction:
A structured program of recovery
Integrated psychotherapy (using multiple techniques at once)
Finding the root causes and healing them each using integrated methods
Crafting new narratives and letting go of old self-defeating ones
A trauma-informed approach
A task-based model of therapy
Developing a sobriety plan
Developing new forms of personal power
Motivation and goal setting
Relapse prevention
Healing in relationships
A sexual health plan
We use a task-based model of therapy and create customized treatment plans. Each plan is based upon a foundational structure of knowledge, skills and therapeutic interventions and then tailored to your individual situation and needs.
Free 1st Session
I encourage you to schedule a free 50 minute first session with myself, a certified sex addiction therapist.
Click the button above to schedule or call us at 905-758-544 or send an email with your questions here. We can help you understand what your treatment options are and answer any questions you might have as well as schedule an appointment for online or in-person therapy.
Practice locations for Connections First Therapy
Connections First Therapy provides services online across Ontario. I also meet clients in-person at a meeting space in Vaughan, Ontario. The location is easily accessed by car or transit from the following areas:
Brampton
Woodbridge
Aurora
Newmarket
King City
Richmond Hill
North York
Toronto
How Does Sex Addiction Therapy & Counselling at Connections First Therapy work?
After consulting with a therapist you may decide to engage in therapy for sex addition. The first step is to conduct a thorough assessment. Assessments help us to focus the therapy on relevant issues and they greatly increase the effectiveness of the therapy. We have a comprehensive assessment that will generate a detailed report for you to review.
Customized Treatment Plan
Based on the results of the assessments, you will collaborate with your therapist to create a treatment plan. We use an integrated therapeutic approach and have many different tools and modalities we can draw upon to create a treatment that fits your needs, preferences and goals.
We recommend weekly session to start as our clinical experience shows that when you make a weekly commitment to your recovery, you can expect better outcomes.
Our sex addiction therapy includes work for you to do at home. It will engage your mind and keep you focused on recovery ideas.